More Pictures from New England Dragway
by Ken Pratte
---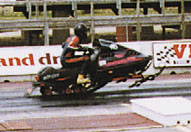 By far this was the strangest thing that I have every seen. Yes, it is a snowmobile with four wheels mounted onto the skies. And it did the 1/8 mile in 6.94 secs at 105.84mph, WOW!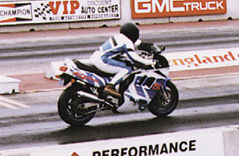 Here's a stock 1100cc bike that was able to keep up with, what we thought, some superfast bikes. He did the 1/4 mile in about 10sec at about 130mph doing wheelies in 1st and 2rd.

What would the day be without drag cars?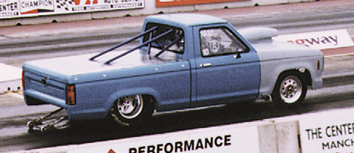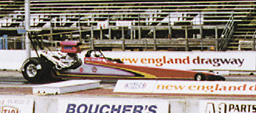 ---